Low Voltage Outdoor Lighting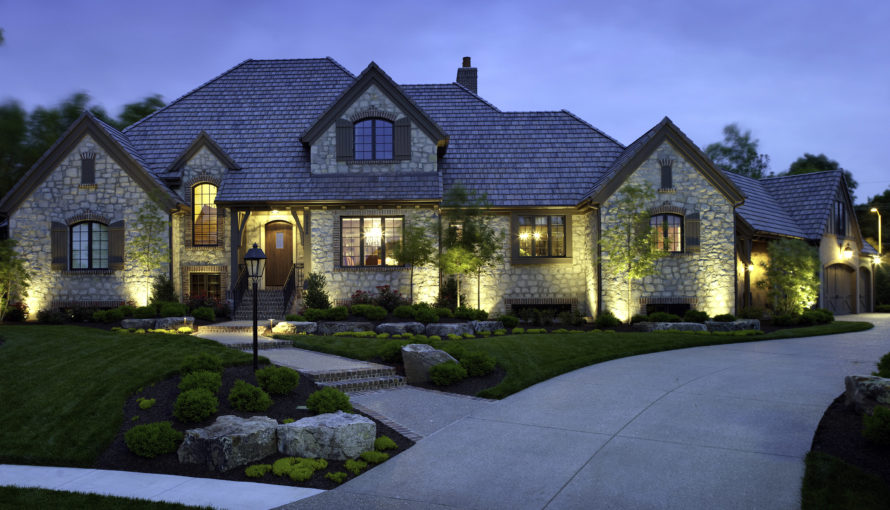 Create the enchantment of moon glow, resonate a feeling of welcome or add greater security to your home. Whatever your outdoor lighting wish, MGM can grant it. We create nightscapes that will bring out the natural beauty of your gardens and accentuate the architecture and style of your home. Whether it's time to entertain or time to relax, you can extend the enjoyment of your landscape well into the evening with a MGM-designed, tastefully elegant nightscape.
Outdoor lighting for the home used to be simple, a few light fixtures from the local home improvement store placed around the home, and you thought you were done. Unfortunately, those fixtures rapidly deteriorated over time. Today, homeowners have seen the quality and the difference that professionally installed, low voltage outdoor lighting can provide.
Professional landscape lighting uses an array of special "Lighting Techniques" that not only enhance the beauty of the outdoors at night but foster outdoor safety and security. Outdoor lighting gently adorns your house, yard and garden areas with soft accent lighting to create warmth, atmosphere, ambiance and safety that you, your family and friends will enjoy all evening long.
MGM designs have an elegance and eye-appeal that truly beautify the outdoors at night. We know how to present that beauty using professionals that are trained and understand the installation of outdoor lighting. MGM already does creative designs and installations of outdoor and landscape lighting and with Holiday lighting, we can take that to another level. The colorful displays, which turn an ordinary home into a winter wonderland, are the result of a lot of creativity and experience.
Services Include:
•Path, Spot and Area Lighting
•Shadowing and Silhouetting
•Architectural and Plant Accenting
•Up or Down Lighting, Grazing and Moon Lighting
•Safety and Security Illumination
• And more…